Adult Ballet Classes 2022-2023
Adult ballet classes are a great way for you to get and stay in shape, reduce stress, exercise your brain as well as your body and meet new friends in a relaxed and cordial environment. Classes are for adults of all ages and experience levels and are held from September through June. Registration is open throughout the year, so it is never too late to come dance with us.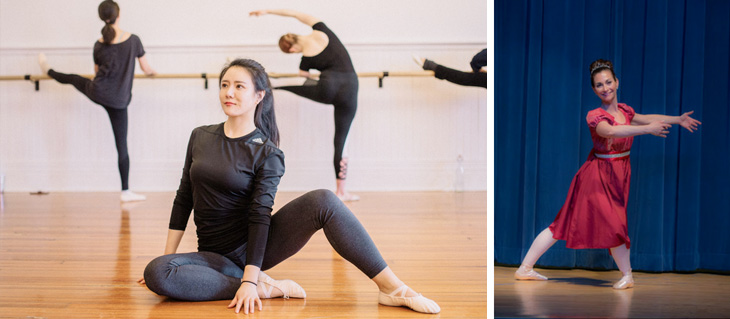 In addition to the benefits of physical movement that improve health and well being for adults, it has been shown that the social aspects are nearly as important as the physical aspects. Students are welcomed to our studio with patience, understanding, empathy, and supportiveness. Class sizes are small and every student receives the attention they require. Modifications are available for those with any aches or prior injuries.
Classes are offered in each of four consecutive terms recognizing the importance of commitment, consistency, and progression necessary to realize the benefits students are expecting.
Class: Adult Ballet
The fundamentals of posture, core development, flexibility and fluidity are reinforced as students progress through a full, classical ballet barre and gracefully move to the center floor to challenge their balance and coordination with center practice exercises. The class culminates with a series of more challenging petite enchainments to further stimulate strength, stamina, ease of movement, memory and confidence.
Tuesdays & Thursdays 10:30am-12:00pm
---
Class: Progressing Ballet Technique
Miss Ellen has recently completed PBT certification for Level I. This technique is a phenomenal compliment to any ballet class you are currently taking. It is quite accessible to the adult student who has always wanted to try ballet but may be intimidated. This class is laying the foundation for ballet technique with its terminology and positions. This could be used as a spring board into a ballet class or just a great way to strengthen and stretch!
---
Class: Silver Swans Adult Ballet
Silver Swans was created in response to a growing demand for ballet classes for older learners. Ballet classes are a great way for adults to get and stay in shape, reduce stress, exercise their brain as well as their body and meet new friends in a relaxed and cordial environment. Come dance with us!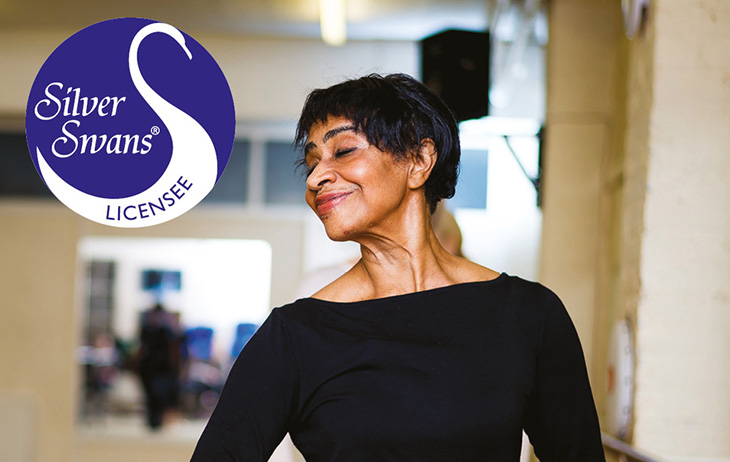 Miss Ellen's continued commitment to offering world class ballet to all students has led to her achieving Silver Swans licensed status. Silver Swans is designed by the Royal Academy of Dance to serve mature dancers where each will receive modifications in class according to their ability and physical limitations if necessary. For both novice and experienced dancers, these classes have no upper or lower age limit and no strict regime. This class delivers internal, emotional, and a physical workout where dancers sculpt their bodies, increase confidence, and physical stability and agility in a positive, like-minded atmosphere.
Learn more about the benefits of our Silver Swans® program.
Classes will be conducted by Artistic Director, Miss Ellen, who is a classically trained ballerina and Registered Teacher with the Royal Academy of Dance with many years of experience teaching the timeless art of ballet.
Wednesdays 10:30am-12:00pm
---
Wear comfortable clothing, ballet slippers and enjoy!