About Us
Monmouth Academy of Ballet offers world class ballet instruction seldom found outside major metropolitan areas. Our studio is conveniently located in Red Bank, NJ at the heart of the arts community in Monmouth County.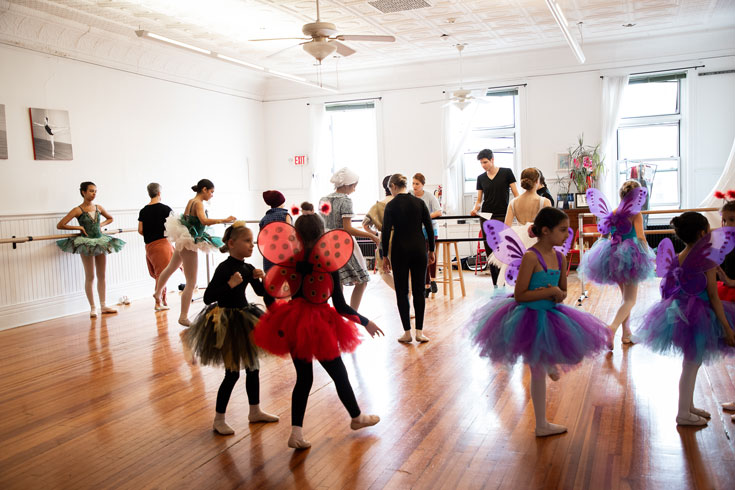 Our mission is to enrich the lives of our students, enabling them to experience and enjoy the many benefits of ballet. We do this in a relaxed and supportive environment with a staff of experienced professionals dedicated to the physical, intellectual and emotional development of each and every student.
A comprehensive curriculum of ballet training, unmatched in the Red Bank area, offers classes and performance opportunities for beginning, intermediate and advanced students, ages pre-school through high school.
Adults looking for a fun-filled way to get and stay in shape, reduce stress and exercise their brain as well as their body are invited to join our adult ballet program. Classes and performance opportunities are open to beginning and experienced adults of all ages.
Students start lessons at a level best suited to them and progress through planned stages of development at a pace matched to their capabilities. Class sizes are small and every student receives the attention they require.
Monmouth Academy of Ballet is the only dance studio in the Red Bank area teaching classical ballet exclusively. Classes incorporate the Royal Academy of Dance (RAD) syllabus and Artistic Director, Miss Ellen, is a Registered Teacher certified to offer students RAD examinations and coaching.