MAB Volunteers Come Out to Pick It Up!
Monmouth Academy of Ballet showed up in force on Wednesday, August 4, 2021, to join the Red Bank "Pick It Up" team. Our dancers volunteered their time on this mini field trip to pick up garbage as the group walked through the streets and parks of downtown Red Bank.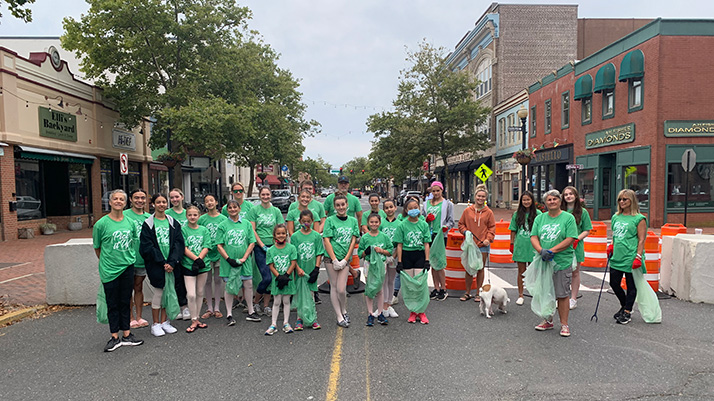 Led by Miss Ellen, our 12 students donned work gloves and bright green shirts as we walked through town. The group learned valuable lessons about protecting our planet, the downstream flow of litter, and the impact plastic pollution has on our planet.
The Pick It Up movement, started by Miss Ellen's husband Mr. Adam, entered its 3rd year this past April. The initiative started with just a few volunteers going out on the first Wednesday of each month, but has grown to several teams around the area.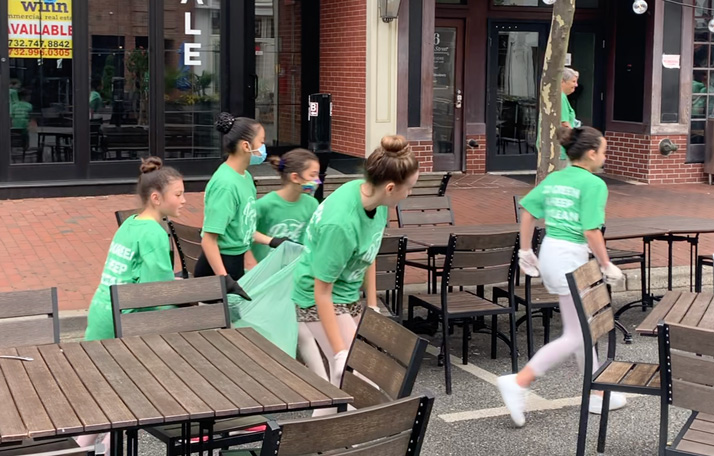 Mr. Adam explains, "It's amazing to see these young volunteers going out with such enthusiasm. They are our future, and the sooner they embrace the importance of the environment, the sooner they will start protecting it."
The next cleanup is actually getting pushed a few weeks to coincide with National Cleanup Day, an effort that is now in its 18th year!
Date: September 18, 2021
Time: 11:00 am
Meeting Place: 41 Broad Street, Red Bank, NJ
Website: https://pickitup.eco
*All participants/guardians are required to complete a participation waiver, available here.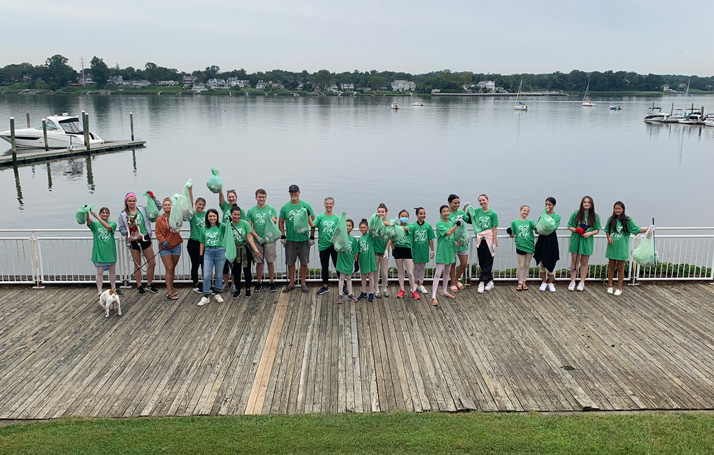 We hope to see you out there with us!