Brianna R.'s Testimonial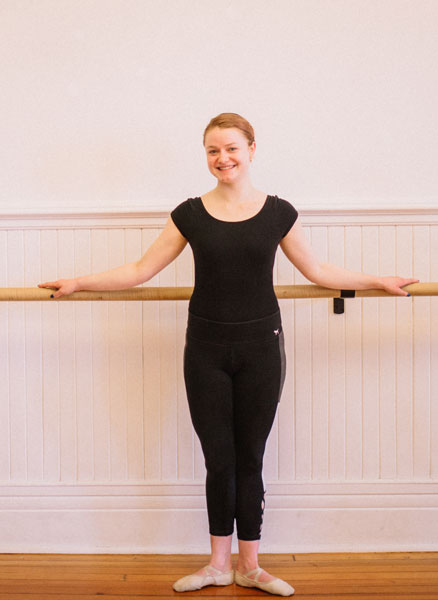 I have been studying at numerous dance studios for 20 years now, and as an adult I continue to take classes in New York City. From my years of experience, I can say that Monmouth Academy of Ballet is unique. Some studios put the health of their students at risk by prematurely putting them on pointe or improperly training them. I've had many experiences with classes elsewhere that make no mention of anatomy and its relation to the ballet technique. In contrast, the training offered at MAB is comprehensive and specifically tailored to each individual student's needs.
Miss Ellen has an in-depth understanding of the human body at different ages and stages and how to prepare it safely for the challenging demands of ballet. Furthermore, she makes certain that every teacher at MAB is both remarkably knowledgeable of and passionate about ballet, each offering something unique to the students' learning experience. I think the younger students must be unable at this time to comprehend how unique and rare the training offered at MAB is, and may only realize this much later in their dance careers.
The training offered at MAB is not only a way to have fun and stay healthy, but can also prepare those who are interested in a professional career in dance. Over the past few years, MAB has greatly heightened my somatic awareness and understanding of the mechanics of the ballet technique, and I could not be more grateful to have had those experiences. If I had children, MAB would be one of the only dance academies I would want my children to attend.
So grateful for you and all you've taught me! Trying my best to keep up with body conditioning while at home!
Best wishes,
Brianna