Student Spotlight: May 2020
Hazel Smith-Foley
Monmouth Academy of Ballet's Spotlight is shining on our ballet dancer, Hazel. She is 16 years old and a sophomore at Ranney School, and she has trained in ballet for over 13 years.
Check out Hazel's Spotlight below!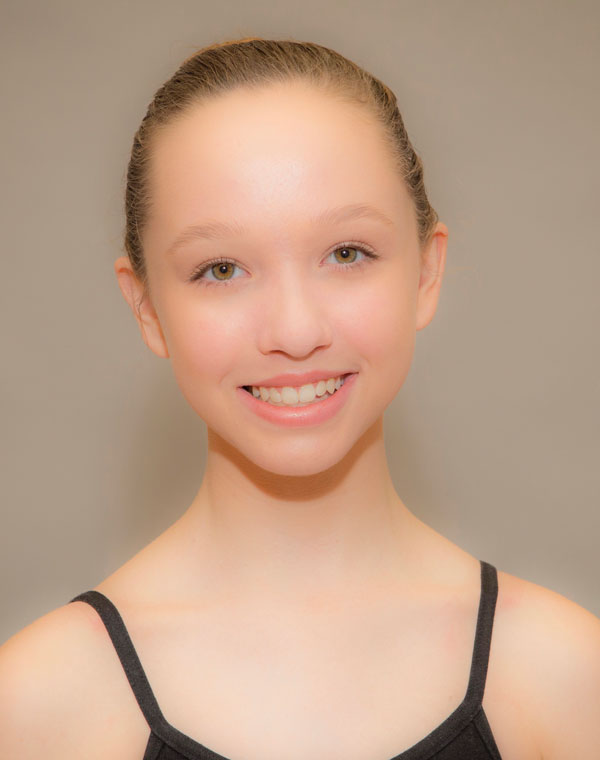 How many hours of ballet class do you take each week?
12.5 hours per week.
How old were you when you started taking ballet classes?
I was 3 years old when I took my first ballet class.
What motivated your early interest in dancing/ballet?
I have always been a mover, and I loved to watch the older girls dancing in pointe shoes. I wanted to dance like them!
What do you want to be when you grow up?
A lawyer and ballet teacher!
What do you like to do when you are not dancing?
When I am not dancing, I am doing schoolwork and studying, or hanging out with friends and family.
What are your hobbies?
I love to dance and write!
Why did you choose MAB as your dance school?
I was looking to join a studio filled with a supportive community and positive energy. I found just that!
Have you participated in MAB's Spring Performance and/or Royal Academy of Dance examinations? What would you like to tell us about those experiences?
I have performed in RAD exams since I was very young, and I have always learned so much from those experiences. Additionally, I performed in Snow White, 5 Pieces, and I will be in MAB's upcoming show of Ballet du Temps later this year. Performing in MAB's shows have taught me how to blend my technique and classwork with stage presence that has helped me to become a more well-rounded dancer.
What is your favorite ballet?
My favorite ballets are Sleeping Beauty and Nutcracker.
Who is your favorite pop artist, composer, ballerina or danseur, and why?
My favorite ballerina is Misty Copeland. She is the first African American woman to be promoted to principal dancer at the American Ballet Theatre. She exudes courage and confidence and showed me that breaking boundaries is possible.
Do you have additional information you would like to share with Student Spotlight?
I am truly so lucky to be studying at the Monmouth Academy of Ballet, and I have learned so much through my training with Ms. Ellen, and all the staff at MAB. This studio has allowed me to try new things such as teaching ballet classes and performing as the lead in a classical ballet. I cannot wait to make more memories and grow as a dancer at this studio in the years to come. I will cherish these memories for the rest of my life.
Stay tuned for next month's Monmouth Academy of Ballet Student Spotlight!