Student Spotlight: March 2020
Sophia Weiner
Monmouth Academy of Ballet's Spotlight is shining on our ballerina, Sophia. She is 15 years old and a 10th grader at Holmdel High School, and she has trained in ballet for over 12 years.
Check out Sophia's Spotlight below!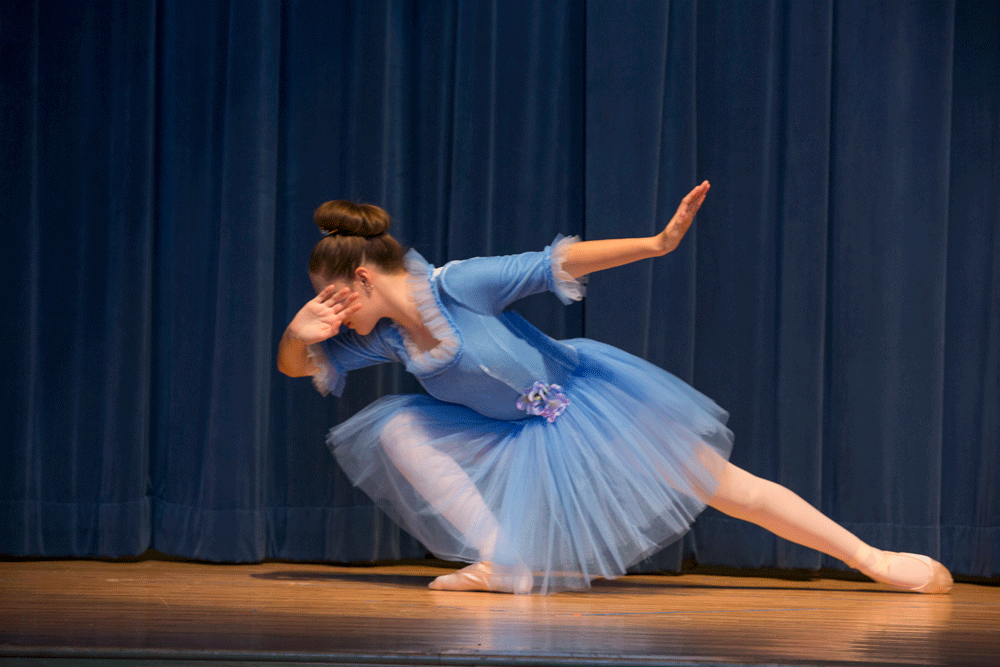 How many hours of ballet class do you take each week?
10 hours Monday through Thursday excluding rehearsals and RAD.
How old were you when you started taking ballet classes?
3 years old.
What motivated your early interest in dancing/ballet?
Going to the Nutcracker every Christmas and wishing to be on that stage.
What do you want to be when you grow up?
Either part of a dance company and/or an architect.
What do you like to do when you are not dancing?
I love to travel when I'm off and listen to music on my hammock.
What are your hobbies?
Dance, photography, writing, choreography, interior design.
Why did you choose MAB as your dance school?
To focus on my technique and grow as both an individual and dance. Also to find a safe, positive community.
Have you participated in MAB's Spring Performance and/or Royal Academy of Dance examinations? What would you like to tell us about those experiences?
Yes! It felt great to be part of a community and be able to perform on stage since that's the ultimate goal. RAD is great b/c it allows me to push myself towards the highest score possible and pay attention to details.
What is your favorite ballet?
Don Quixote
Who is your favorite pop artist, composer, ballerina or danseur, and why?
Billie Eilish, Beethoven, Kayla Mak. Billie Eilish because despite all of her disabilities in learning, she didn't let it stop her from making it big as a teenager and inspires others to not feel judged by their bodies by wearing baggy clothes. Beethoven because he has a balance of classical and romantic in his style. Kayla Mak because at 16 years old she was a finalist YAGP, was Ciara in Radio City, and stole the show on World of Dance.
Do you have additional information you would like to share with Student Spotlight?
I'm so blessed with how much I have improved and the amazing, encouraging environment at MAB. It helped me grow confidence to feel capable to go to summer intensives and feel as if I'm worthy.
Stay tuned for next month's Monmouth Academy of Ballet Student Spotlight!