Student Spotlight: June 2020
Raffaela Danyluk
Monmouth Academy of Ballet's Spotlight is shining on our ballet dancer, Raffaela. She is 13 years old and in 8th grade at Manalapan – Englishtown Middle School, and she has trained in ballet for over 5 ½ years.
Check out Raffaela's Spotlight below!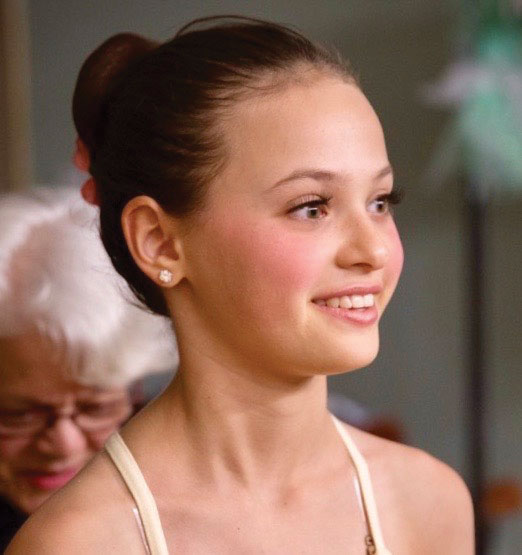 How many hours of ballet class do you take each week?
I take 7.5 hours of ballet classes a week.
How old were you when you started taking ballet classes?
I started taking ballet classes at 8 years old.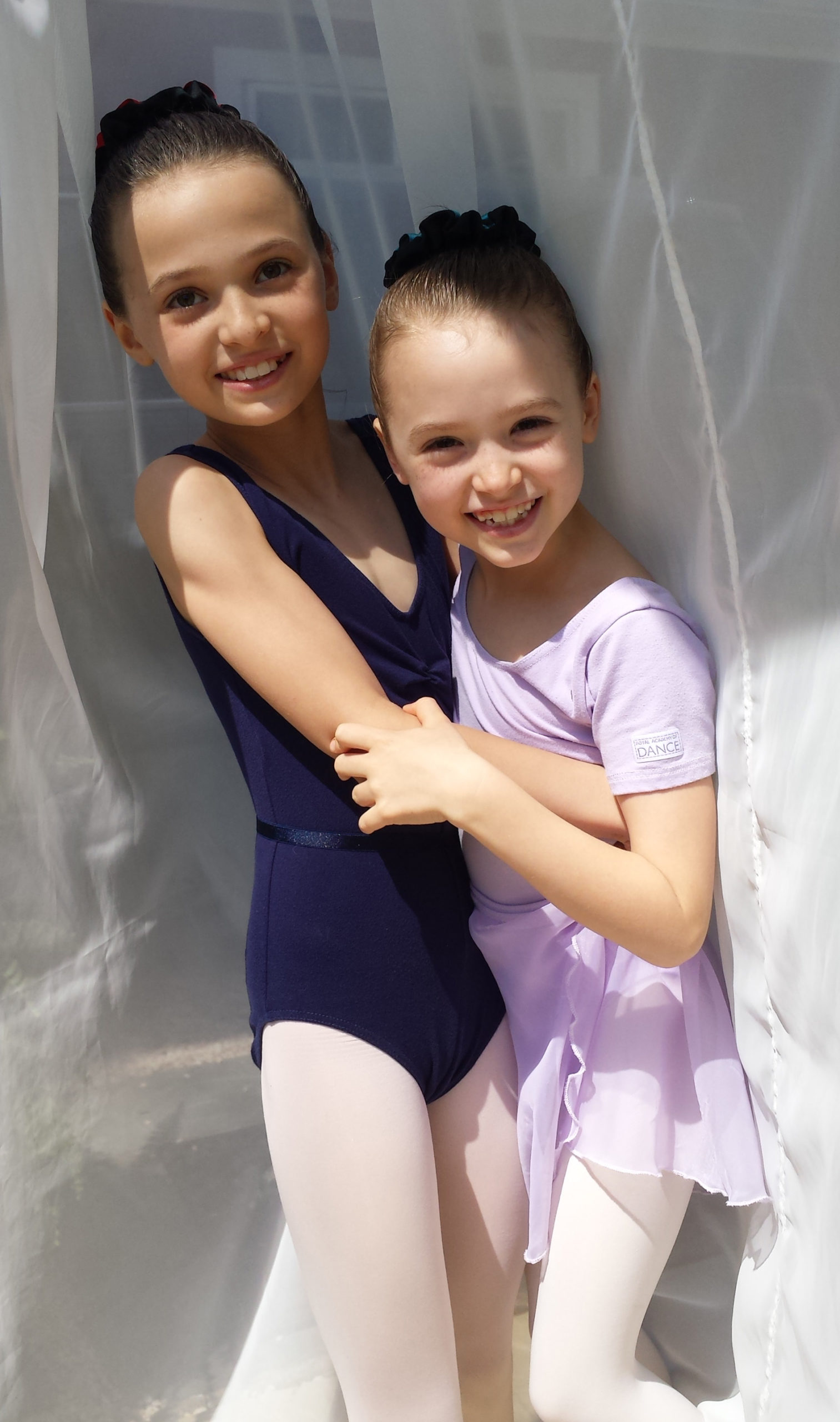 Raffaela and her younger sister, Isabel
What motivated your early interest in dancing/ballet?
Ever since I was a little girl, I remember always dancing whenever I could to any music, as well as Isabel and I would choreograph dances together. I also always loved watching professional ballerinas dance and perform, and I knew that one day I wanted to be just like them. We would also always have parties with our family, and they loved to dance!
What do you want to be when you grow up?
When I grow up I'm hoping to become a professional ballerina or become a pediatric nurse. I definitely look forward to dancing throughout my lifetime and maybe later in life, possibly become a ballet teacher to continue to share what I love to do.
What are your hobbies?
I enjoy caring for and riding my horse, Buddy, and baking.
Why did you choose MAB as your dance school?
I remember the time that my mom called Miss Ellen about taking ballet classes and from the very start Miss Ellen was the most welcoming, understanding, and genuine person. At the very beginning, I took a few private lessons and I knew that I wouldn't find any kind of ballet training like MAB at anywhere else. I feel like I'm always becoming a stronger dancer and the training that is provided is making me more advanced as not only a dancer, but also a person. Miss Ellen is always nurturing, compassionate, and someone who I look up to. I knew that after a few ballet classes, that I would continue to take ballet and dance with Miss Ellen for many years, and many years to come.
Have you participated in MAB's Spring Performance and/or Royal Academy of Dance examinations? What would you like to tell us about those experiences?
I have been part of both MAB's Spring Performance and the Royal Academy of Dance exams, and both are amazing experiences. The Spring Performances are always so enjoyable, and a lot of fun to be part of. I love being able to perform and see how everyone's hard work comes together to complete the performance, especially Miss Ellen's. In addition, the RAD exams are also an amazing experience, and I feel they are really helpful for future auditions because it is a way of getting over being nervous. Additionally, when we get our scores back I look forward to seeing what I got because then I'm able to understand what I can do even better in the future to become a better dancer.
What is your favorite ballet?
My favorite ballet is Jewels because the movement in the ballet was beautiful as well as the music.
Raffaela played the Mirror in our 2018 Snow White performance
Who is your favorite pop artist, composer, ballerina or danseur, and why?
My favorite ballerina is Darcey Bussell because whenever she is on stage she always has a quality that makes me feel like I was part of the dance. In addition, I feel like still to this day she is someone who other ballerinas can look up to and aspire to be like.
Do you have additional information you would like to share with Student Spotlight?
Whenever I have dance, I always look forward to class because the experience at MAB is amazing!
Stay tuned for next month's Monmouth Academy of Ballet Student Spotlight!