Student Spotlight: July 2020
Ruby Olson
Monmouth Academy of Ballet's Spotlight is shining on our ballet dancer, Ruby. She is 9 years old and in the 3rd grade at Ranney School, and she has trained in ballet for 7 years.
Check out Ruby's Spotlight below!
How many hours of ballet class do you take each week?
I take classes for 4 hours each week, plus RAD training.
How old were you when you started taking ballet classes?
At 2 years old I started taking movement/beginner ballet at Ashley Ballet Arts Academy in Minnesota (where I was born).
What motivated your early interest in dancing/ballet?
I always loved dancing around the house, so I wanted to take lessons so that I could have fun dancing with friends.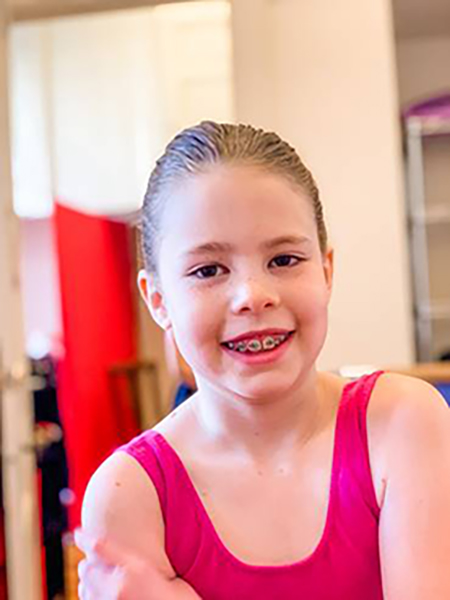 What do you want to be when you grow up?
I want to be a marine scientist or engineer (but I will still want to dance in my free time for fun). But who knows, maybe I will become a ballerina when I grow up!
What are your hobbies?
I play for the Fair Haven Rec soccer team. I also like learning about the ocean and I love Marine Science Camp. I started horseback riding camp last summer too, and am riding again this summer! In the winter I enjoy figure skating. I performed Wicked on Ice this winter at Navesink Country Club and dressed like a witch.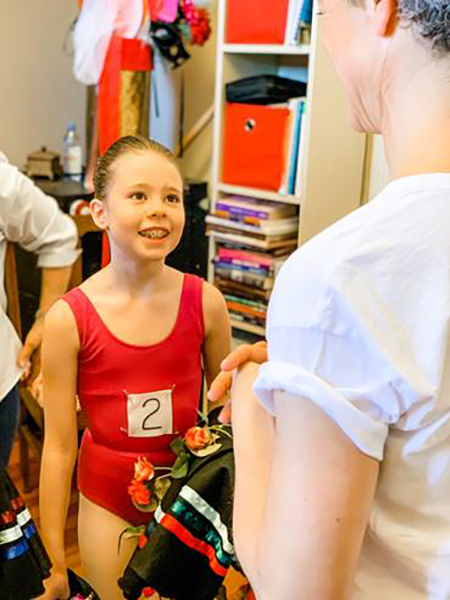 Why did you choose MAB as your dance school?
When my family first moved from Minnesota to New Jersey, we looked for a local ballet school. Once I met Miss Ellen and saw the Red Bank studio I knew that it would be a great place for me to continue to learn ballet. I'm so happy that I did choose Monmouth Academy because Miss Ellen is a fun and great teacher.
Have you participated in MAB's Spring Performance and/or Royal Academy of Dance examinations? What would you like to tell us about those experiences?
Yes, I have done 3 RAD exams since joining MAB and just passed Level 2! I was also a white dove in Snow White. It's fun to do both of these because you get to dance with your friends and learn new things.
What is your favorite ballet?
I love The Nutcracker so much! My mom and I watch every year at Christmas and always in a new way — for instance last year we watched a live performance and also watched The Nutcracker on Ice on television. The year before we saw it performed at Lincoln Center.
Who is your favorite pop artist, composer, ballerina or danseur, and why?
I love listening to Kidz Bop and making up dances with my best friend. Our favorite song to dance to is "Make Some Noise."
Stay tuned for next month's Monmouth Academy of Ballet Student Spotlight!