Student Spotlight: August 2020
Olivia Mermegas
Monmouth Academy of Ballet's Spotlight is shining on our ballet dancer, Olivia. She is 11 years old and in 5th grade at Indian Hill School, and she has trained in ballet for 3 years.
Check out Olivia's Spotlight below!
How many hours of ballet class do you take each week?
I take classes for 4 hours each week.
How old were you when you started taking ballet classes?
I was 8 years old.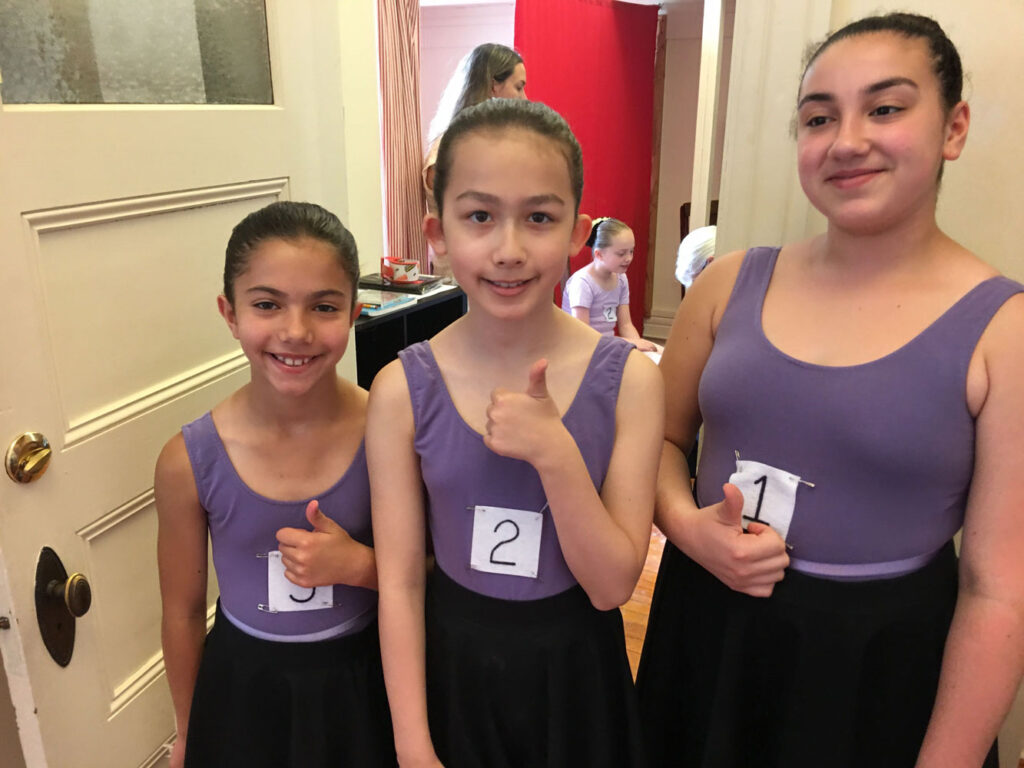 Olivia – center
What motivated your early interest in dancing/ballet?
I watched American Girl Isabelle Dances Into The Spotlight. She is a ballet dancer at a performance school.
What do you want to be when you grow up?
Either an author or work at a corporate bank.
What are your hobbies?
I train in fencing as a sport, and train in classical vocalization. Outside of training I play a lot of online interactive video games with my friends. My favorite is Royal High.
Why did you choose MAB as your dance school?
My mom read about Monmouth Academy of Ballet, since she was looking to enroll me in ballet in the area. I started ballet at MAB during a summer intensive, I attended 3 hours for 5 days a week all summer. It really helped prepare me for the fall classes.
Have you participated in MAB's Spring Performance and/or Royal Academy of Dance examinations? What would you like to tell us about those experiences?
Yes, I have participated in both. It was a really great experience practicing with all my friends for the shows, and it was great fun to get into costume and makeup for the full show. Of course it was a thrill to be on stage too. I have trained in the RAD program the three years I have been at MAB, and just completed my 3rd exam in February. I like how technical the RAD training is, and I think taking the exam validates the hard work I put into it.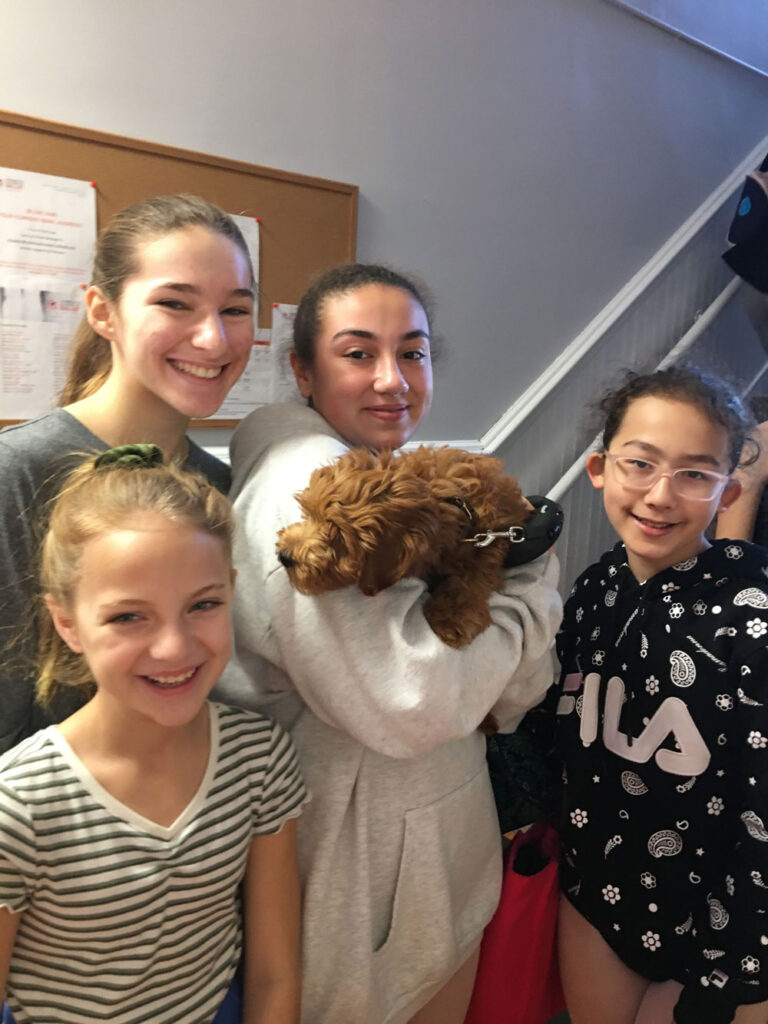 Olivia – right
What is your favorite ballet?
I remember going with MAB to Lincoln Center to see a Balanchine Ballet. It was beautiful. Also, I like going to see all the local productions of The Nutcracker at Count Basie and Two River Theater. Actually I am a member of the Conchordia Chorale, and we sang the live chorus for a production of The Nutcracker at the Two River Theater in 2018. It was weird being in the chorus and not on stage as a ballet dancer.
Who is your favorite pop artist, composer, ballerina or danseur, and why?
Ms. Ellen is my favorite ballerina/dancer because she inspires me to keep doing what you love even in bad times.
Stay tuned for next month's Monmouth Academy of Ballet Student Spotlight!