Student Spotlight: April 2020
Michael Horowitz
Monmouth Academy of Ballet's Spotlight is shining on our ballet dancer, Michael. He is 17 years old and a senior at Red Bank Regional High School, and he has trained in ballet for over 14 years.
Check out Michael's Spotlight below!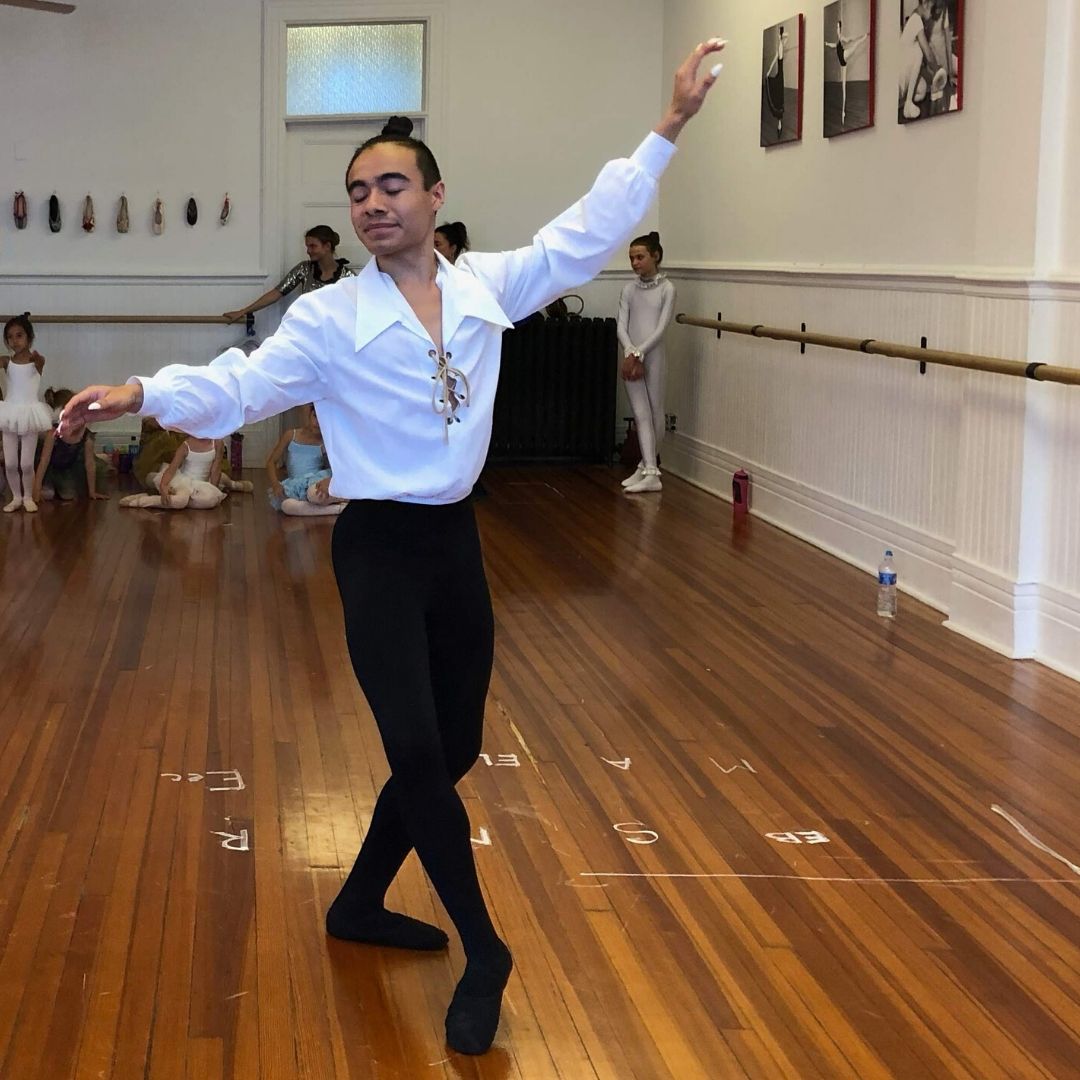 How many hours of ballet class do you take each week?
10 hours excluding outside style.
How old were you when you started taking ballet classes?
3 years old.
What motivated your early interest in dancing/ballet?
When I was 3 my feet were severely turned in and I kept tripping over my own feet.
What do you want to be when you grow up?
A famous dancer, choreographer, or designer.
What do you like to do when you are not dancing?
Sleep and read and rest my back.
What are your hobbies?
Dance, reading, choreography, improv, fashion design.
Why did you choose MAB as your dance school?
Ms. Ellen of course!
Have you participated in MAB's Spring Performance and/or Royal Academy of Dance examinations? What would you like to tell us about those experiences?
I have performed in multiple MAB productions including Cinderella, 5 Pieces, and Snow White. I have also participated in the RAD exams with MAB including intermediate. From both production and RAD, I have learned and grown so much as a dancer.
What is your favorite ballet?
Coppelia, La Bayadere, and Swan Lake.
Who is your favorite pop artist, composer, ballerina or danseur, and why?
Ariana Grande, Max Richter, Maria Khoreva. Ariana Grande because she's an icon and can probably sing anything. Max Richter because he composed one of my favorite pieces of music, "On the Nature of Daylight". Maria Khoreva because I strive to build up my technique to her level. Not only technique, but her ability to embody the music and performance abilities are incredible.
Do you have additional information you would like to share with Student Spotlight?
Ms. Ellen is the reason why I get to do what I do every day. She introduced me to the beautiful world of dance and I'm forever grateful for her and all that she has done for me.
Stay tuned for next month's Monmouth Academy of Ballet Student Spotlight!